Piggly Wiggly Apalachicola:
Where Small Town Service Meets Big City Selection
Welcome to Piggly Wiggly Apalachicola—a full-service, locally owned grocery store in the heart of Florida's Forgotten Coast. As soon as you walk through our door, you'll see we're not like other Apalachicola grocery stores. What makes us different? We offer an enormous selection of top-of-the-line products coupled with unmatched quality and superior service. No matter what's on your shopping list, Apalachicola Piggly Wiggly has got you covered.
From hand-cut meats and cheeses, to premium produce and mouth-watering rotisserie chicken, our full-service grocery store offers something for everyone. Plus, our friendly staff members are here to serve you with a smile. At Piggly Wiggly Apalachicola, our goal is to make sure every shopper leaves our store happy—every single time.
Everything You Need (And Then Some!)
From every-day to exotic and everything in between, Piggly Wiggly Apalachicola offers a remarkable selection of products. We carry a wide variety of unique specialty items you won't find elsewhere. Our extensive product line includes: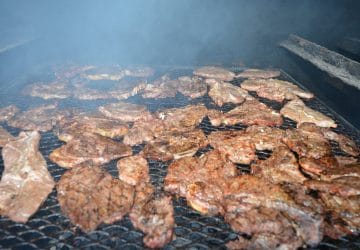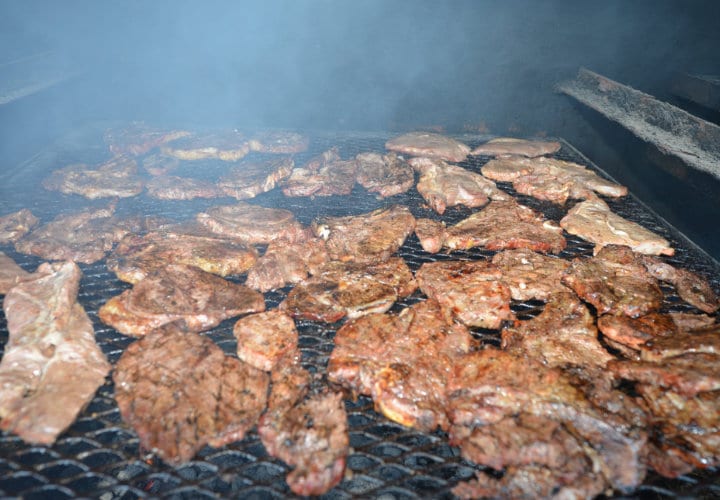 Certified Black Angus Beef
Highest quality produce in all of North Florida
Huge selection of wine and craft beer
Extensive line of specialty products
Wide variety of organic, vegan and gluten-free products
Extensive line of yogurts, including soy-based, almond-based and cashew-based yogurts
Fresh meat counter serving only choice to prime beef
An array of Asian products
Fresh, made-to-order pizzas
Homemade rotisserie and fried chicken
Hand-cut lunchmeat and cheeses, including a full line of Boar's Head options
At Piggly Wiggly Apalachicola, you'll find anything and everything you need. Plus, you might just discover some new products you've never seen!
Top Quality Across the Board
Here at Apalachicola Piggly Wiggly, we are obsessed with quality. We strive to offer the finest products, and nothing less. With a butcher on duty, our fresh meat counter serves only choice to prime beef.
Additionally, we carry the absolute best produce in this part of the state. We use special hydration techniques to keep our fruits and vegetables fresh, beautiful and delicious. If it's not top-quality, we don't sell it.
Superior Service
We're not just your community grocery store—we're also your neighbors! Piggly Wiggly Apalachicola is locally owned and operated. That's why we offer each and every customer nothing less than warm, friendly service.
To top it off, our caring staff is second-to-none. In fact, many of our employees have been with us for more than 20 years—and we wouldn't trade them for the world. Whether you're a local or visitor to Florida's Forgotten Coast, we treat each of our customers like part of the family.
See for Yourself!
Here at Piggly Wiggly, we're not like other like other Apalachicola grocery stores. We offer warm, hometown service and first-class products. It's truly the best of both worlds!
But you don't have to take our word for it. Come see for yourself! Visit Piggly Wiggly Apalachicola today.